A note from
injoi

Creative Founder
Anthony J.W. Benson
I am blessed to serve injoi Creative's clients as a creative business strategist and consultant, art/creative director, project manager, and communications/marketing specialist.
My talented team and I serve as a conduit to opportunity, success, and creative design realization. It is what turns our crank, and revs our engine each day.
Our role is to bring an objective and experienced mindset to our co-creative relationship. We will advise, guide, execute, and assist you in any way we can to meet your design needs.
When working together, we will assist you in shaping concepts and game plans and execute at the highest level. We won't and don't settle for less. We believe the combination of our proven creativity and product development experience and a genuine enthusiasm for being of service, is well-suited to serve your projects.
We look forward to collaborating with you and being of service.
injoi,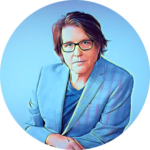 Anthony J.W. Benson
Founder and Creative Director, injoi Creative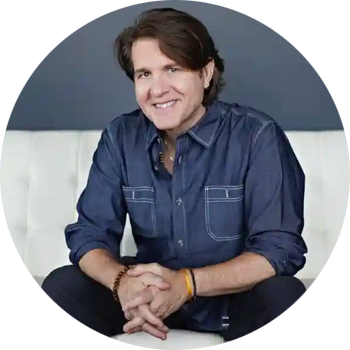 Anthony
Founder & Creative Director and Magician
Anthony J.W. Benson has creatively mastered the art of merging soul, creativity, and business. As founder and Creative Director of injoi Creative, Anthony is a highly regarded creative business strategist and consultant, producer, marketer, writer, and product developer specializing in working with authors, speakers, musicians/ performers, entrepreneurs, and businesses, small and large.
Born in London, England, his 40 plus year career in communications, product development, management, and the entertainment industry continues to be an epic journey. He skillfully and passionately works with individuals and organizations to manifest their dreams.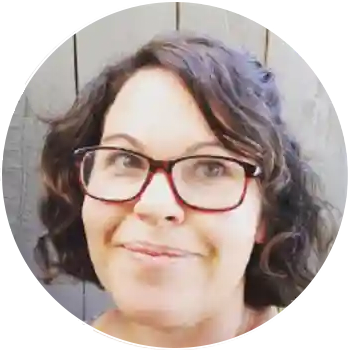 Char
Design Wizardress
Char, our resident Wizardress, has worked with large and small clients, ranging from authors, speakers, professional athletes, entertainers, startup companies, and nonprofits. She prides herself, wielding her magical skills into each project she touches on helping realize our clients' design dreams.
Char knew she was destined to be an artist the first time she held a crayon and has been professionally designing for over 12 years. Along with being a Design Wiz, she is also one smart cookie. She proudly holds undergraduate degrees in Multi-Media, Marketing, and Advertising. She also received her higher education with a Masters in Business Administration, concentrating in Global Business.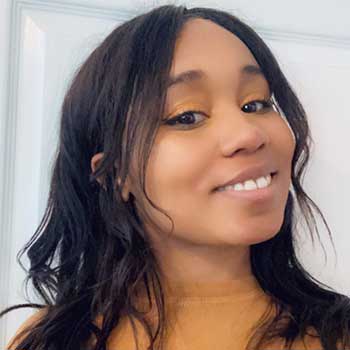 ZarIi
Design Sorceress
Zarii is a brand designer, traveler, dreamer. With a passion for design and the drive to make a difference in the world, she wanted to pursue something that she was good at, loved doing and that has a deep purpose. Now, with 10 years of design experience under her belt, she works with like-minded businesses that champion positive change and sustainability, crafting beautiful brand identities that create an impact.
When Zarii is not designing, you can find her with her nose in a book, tending to house plants, or having an adventure somewhere.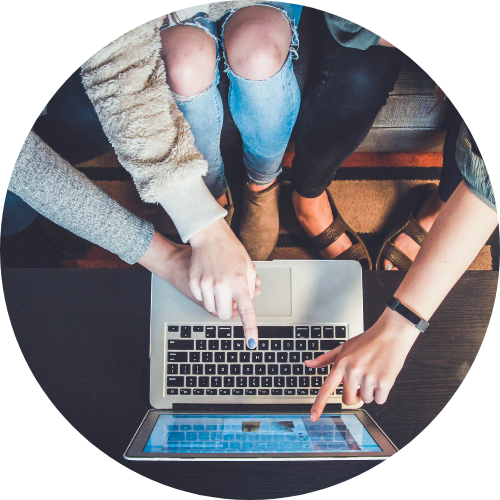 Web Design Team
Website Genies
Our talented Website Genies, deliver the magic and create awesome websites. Full stop. They bring expertise, creativity, and superior support to all our designs and every project they touch.
Especially with expertise in WordPress and Shopify for those of you hawking your valuable services and wares. 
Their proven skill-set consists of fully custom designs to theme builds, e-commerce, to stunning marketing sites. And they can masterfully build unique and attractive websites that allow you to add a 24-hour salesperson to your team. 
When not working deep in the development cave, you can find members of our talented web team riding e-bikes, enjoying Taco Tuesdays and Waffle Wednesdays (if it's not a thing it should be!), walking their dogs, and carving out as much family time as possible.
Ready? Let's do this thing!
Ready to begin? Contact us so we can start creating!